Overview of Frozen BBQ Unagi Eel-5oz to 26 oz
Unagi is precooked and marinated barbecued farmed fresh water eel. The Frozen BBQ Unagi Eel keeps the original Japanese traditional unagi flavor that melt in you mouth. Unagi is prepared by thawing, slicing into small thin pieces and then placing on sushi rice. Fresh water eel is high in oil content and protein giving it a bold, rich taste.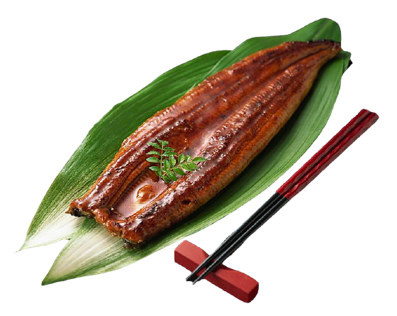 Processing Standard
To ensure the freshest product, our barbecued eel is live processed to high Japanese standards. The eel is made from the live Japanese variety, offering firmer meat than can be found elsewhere. These wild-caught baby grass eels grow in clean, fresh water. Because no winter eels are used, the bones of our product are softer, making for an easy dining experience. The unagi are barbecued three times and marinated for outstanding flavor, and packaged in just the right amount of sauce to complement the fish.
Serving Suggestion:
Oven method. Preheat oven to 350º F. Remove eel from the vacuum sealed bag. Place it in a shallow pan and cover with foil. Bake approximately 6-8 minutes. Serve immediately.
Additional Information:
Sold as a 11 ounce vacuum sealed package.
Origin:

China
BBQ Eel will ship as Thawed from Frozen.